My Team
---
FINANCIAL REPRESENTATIVES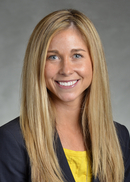 Brooke W. McKernan
Financial Representative
561-284-8112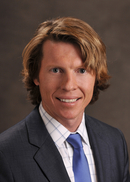 Willian F. McKernan
Managing Director / Financial Advisor
561-284-8113
---
THE LARSCHAN TEAM
Satisfied clients are our #1 priority, so we encourage you to give us feedback on how we're doing. If we ever disappoint you, I hope you'll let us know, and we will do everything we can to make it right.
Michael E Feeley, MBA
Financial Representative Assistant
Office 561-284-8100

Mike has over 7 years of privately-held business valuation experience, primarily for gift and estate planning and mergers and acquisition purposes.  His clients included business owners of operating companies across many industries including manufacturing, wholesale and distribution and professional services.  Mike's clients also consisted of owners of holding companies whose assets included real estate, publicly traded securities and other privately held investment interests.
Mike began his career on a Sales Desk for Citigroup's Private Portfolio Group where he supported the sales activities of equity and fixed income fee-based investment products.  Mike holds a MBA in Finance from the University of Connecticut.